Gift Registry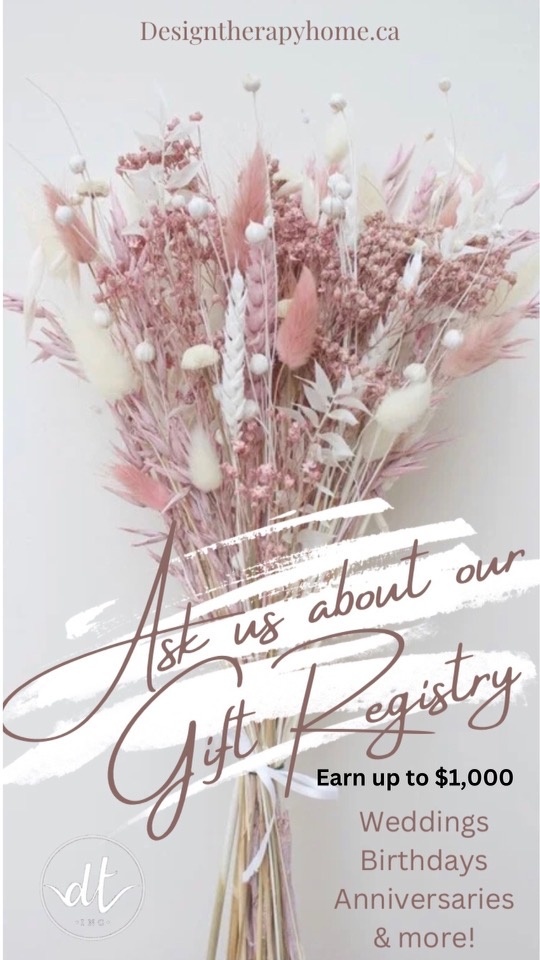 Register your Special Occasion with our Online Gift Registry & earn up to $1000 in a Design Therapy Home Gift Card.
Here is how it works:
Step 1: Create an account.
Step 2: Choose from Wedding Registry, Anniversary, Birthday, House Warming or other (because is there a wrong occasion to get gifts??)
Step 3: Fill your cart with all the things you would like people to buy you. Make sure you choose a variety of prices & options including gift cards to be able to include everyone that wants to participate
Step 4: Tell all of your friends and family that you have registered with us by sending them the link. Let them know that we will make their shopping easy for them!
***For every $100 spent by your guests with your Registry including Gift Cards, we will give you a Design Therapy Gift Card worth $5 up to $1000***
Step 5: Come in and collect your Design Therapy Gift Card to enjoy! The gift card has a 1 year expiry and can be used on anything in the store from furniture, to bedding, towels, art etc. Spend it all at once or use it slowly; the choice is yours.
For more details on our Registry email [email protected] or call 250-338-0211